Hayrides in Michigan
The hayride bounces along as it rolls over a wide open area of Michigan farmland. Everything seemed normal about the ride until the driver let out a blood-curdling shriek and directed the wagon towards the dense woods on the edge of the property. Now, with the only option being to hold on for dear life, you are seeing horrifying sights pass you by, including crazed clowns, maniacs with machetes and chainsaws, flesh-eating zombies, and blood-thirsty vampires. As the sights get progressively more terrifying, the pressing question that lurks in the back of your mind is, "what could possibly be at the end of this hayride?" Whether or not you actually want it, you are soon going to find out the answer to that very question.
---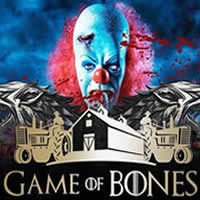 Slaughterhouse
Fowlerville, MI
Welcome to the PURGE! We've gone all out to create the sickest, most twisted, most disgustingly funny haunted house we've ever done. With the upcoming election year upon us what better time to take a ... Read More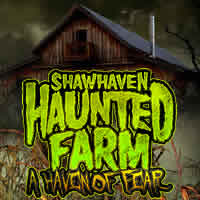 Shawhaven Haunted Farm
Mason, MI
IT'S BEEN 10 YEARS OF FARM FRESH FEAR We scared you for the past 10 years and you've asked for more, so this year we brought together the best minds to bring Shawhaven Farm to the next level! We ar... Read More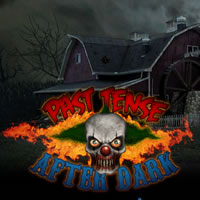 Past Tense After Dark
Lapeer, MI
Lapeer's PREMIER haunted destination features 3 heart pounding haunted attractions, The Hayride of Despair, The Corn Maze of Fear and the House of Horrors. Can you survive all 3?... Read More
---
---
With 10 million residents and comprised of almost 100,000 square miles, Michigan ranks among the largest states in America. The large amount of space can certainly pose a daunting challenge for Michiganders who seek to take full advantage of the state's haunted attractions. Labeled with countless haunts, HauntedMichigan.com's map is an important tool for planning both horror-filled weekends with friends and memorable date nights.