Mazes in Michigan
Demonic clowns and monsters from your favorite horror films will all be congregating at Michigan's Haunted Mazes this autumn. Whether they live within the mazes or simply inhabit them during the Halloween season is debatable; you can be assured that you will be meeting them face-to-face during your confusing journey, though. Unable to see over the confining vegetation, you will continue to make turn after turn without seeming to find the exit. During the course of this trek, it will likely dawn on you that maybe the exit is not a sanctuary after all. Perhaps, and this is the thought that will not escape your mind, the end is populated by even more terrifying creatures than the maze is.
---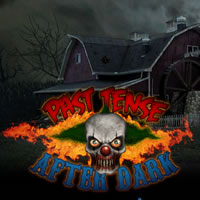 Past Tense After Dark
Lapeer, MI
Lapeer's PREMIER haunted destination features 3 heart pounding haunted attractions, The Hayride of Despair, The Corn Maze of Fear and the House of Horrors. Can you survive all 3?... Read More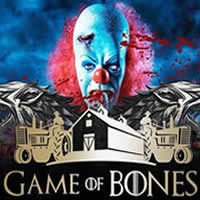 Slaughterhouse
Fowlerville, MI
Welcome to the PURGE! We've gone all out to create the sickest, most twisted, most disgustingly funny haunted house we've ever done. With the upcoming election year upon us what better time to take a ... Read More
---
---
With 10 million residents and comprised of almost 100,000 square miles, Michigan ranks among the largest states in America. The large amount of space can certainly pose a daunting challenge for Michiganders who seek to take full advantage of the state's haunted attractions. Labeled with countless haunts, HauntedMichigan.com's map is an important tool for planning both horror-filled weekends with friends and memorable date nights.