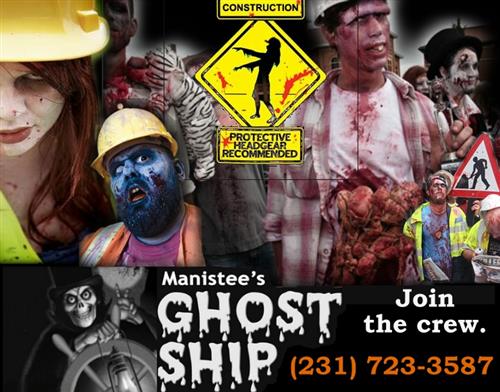 We'll scare the yell out of you.

Every fall the S.S. City of Milwaukee transforms into
Manistee's frightening GHOST SHIP.

Visitors explore all five decks full of thrills, scares and ghostly beings.
Check back as the Halloween season approaches for schedule and tickets!
Share Your Review
Have you experienced Manistees Ghost Ship?
If so, then please considering taking a moment to share your review below.